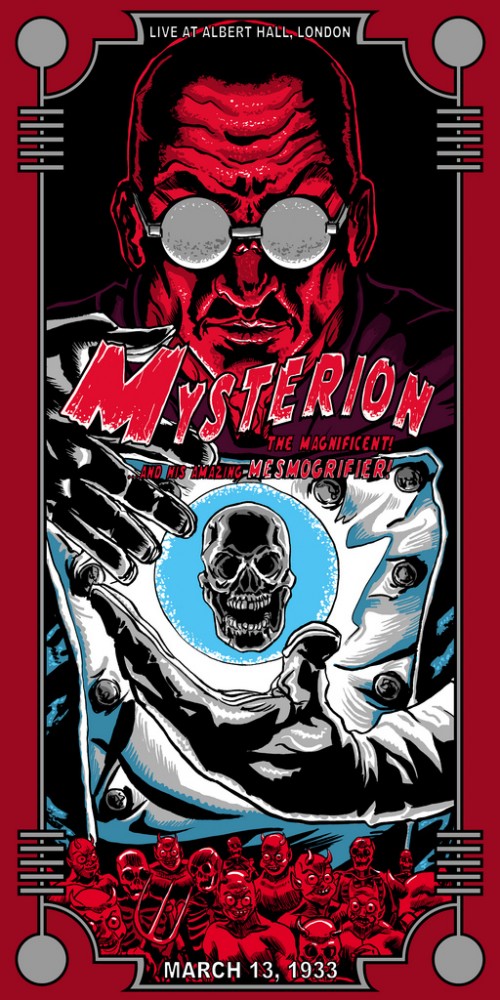 Mysterion the Magnificent poster
Mysterion the Magnificent is the world-famous mesmerist featured in The Intergalactic Nemesis. This poster captures him at the height of his fame and power, a performance at Albert Hall before the King of England.
Product Description
Limited edition five-color silkscreen poster hand-pulled, numbered, and signed by Tim Doyle. Size: 12″x24″.