It's been a while since I've posted, mainly because things have been so busy and I haven't had a chance to get my thoughts in order to write about them! But read on, dear reader. It's like a Dickensian melodrama below…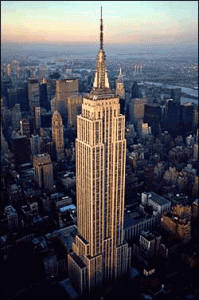 January started with a bang. Only 6 days after New Year's we were on a plane to New York City (or, Newark, to be precise) for a three-week block of shows in New York, New England, Delaware and New Jersey. All along we had been assured by the venue in New York City that they had all of our technical needs in hand, but, as fate, or poor communication, would have it, they had none of our needs in hand! We found out about the latter two days before we had to leave, then got a bid for the gear from the very company who said they had us well in hand and, well, I guess they did have us well in hand. Or under their thumbs, at any rate. To the tune of a couple thousand dollars!
We had 25 venue representatives from around the country coming to the show in New York, so there was absolutely no way we could cancel. Our next season's bookings depended on this show. We were literally in the palms of the technical vendor's hands. Thank goodness we've lived in Austin for so long and know about the miracle that is Rock and Roll Rentals.
There's a company in Austin that rents decent (not great) gear very, very cheap. They've saved my ass time and again over the years. Their manager has become a friend. They are Rock and Roll Rentals. And instead of the $600 lighting rental fee that the New York company wanted to charge us, Rock and Roll rented me equivalent lighting gear for… $16. Yes. That's not a typo.
So in a 48 hour scramble we managed to pull together the sound console, mics, lights, and cable for about half of what the rental company in New York would have charged us. And now we were on a plane to the Big Apple.
The NYC trip went great. The shows were MUCH better attended than anyone thought they would be. We ended up with a two-week commitment for Spring 2013 from a major theatre there out of the show (details on that soon!). And NPR's Margot Adler did an amazing piece on All Things Considered about it. Awesome.
Our next stop was Schenectady. Now, when I was a kid, Schenectady was a thriving working-class city outside of Albany. Then GE laid off most of the 45,000 workers there and the city sank into gloom. Now the city still is next to Albany, but it's starting to come back. We were blown away by the bustling downtown. And the theatre! We played four performances in the GE Theatre at Proctors. 400 seats with a 35 by 50 foot screen. Intimate and spectacular all at the same time. We had a blast and so did the audience! The coolest part from my perspective was seeing how quickly the word of mouth got out about the show. For the final performance, a 2 PM matinee on a Sunday, they had to hold the show because they were still processing last-minute online ticket orders. Seriously. Even the box office people there were amazed by the turnout.
Oh yeah. And it snowed. Which for us Texans was magic.
After the Proctors gig, Buzz and I headed back to Austin while the rest of the cast continued to tour New England. The next show for them was at the Flynn in Burlington where about 1,200 people came out to see the show. This was due in no small part to the fact that Jason Phelps, playing Timmy on this leg of the tour, lived there for seven years and worked as a teacher. So there were a ton of families out. I got a really nice email from the marketing director there after the show that summed up the experience:
"The Intergalactic Nemesis" last night blew me away. There was something about it that I haven't really experienced before at the Flynn – it was pure entertainment, every second of it. Yes, there was absolutely high artistry in the graphics, the music, and especially the sound effects and the actors. But I never, ever come out of a performance thinking man, those last two hours were just plain FUN. I had high expectations going in – this was definitely one of the performances in our season I was looking forward to this year. The show far exceeded my expectations. I know it's true for the rest of the audience, too, and I can't wait to see the next installment – we heard lots of people in the lobby wondering when it'll be on tour.
Meanwhile in Austin, Buzz, Graham, Etta Sanders, Amy Hackerd, David Higgins, and I were becoming cast "B". We had a showcase to perform at a conference called IPAY. I had never heard of this conference until about six months ago when one of the organizers let me know it was happening in Austin and suggested I apply for a showcase. The application process was simple so I did. But I had no idea really what I was getting into.
IPAY stands for International Performing Arts for Youth. And it turns out that a bunch of very major venues send programmers to it to check out work for family audiences. We were one of 19 projects selected to showcase and I just assumed that was everyone who applied, but it turned out that more than 150 groups applied. And we were a sensation. As I type this I'm in discussion with about 20 venues to bring the show out on tour. One of the venues, the Imaginate Festival in Edinburgh (the biggest festival in the UK for theatre for young audiences) has already booked us for May 2013. So we're going to Scotland!! It was a whirlwind pulling it together, but it really paid off.
The next weekend, Jan. 28, the "B" team went to New Orleans and the "A" team was in New Jersey. When disaster struck both teams! At the final venue in New Jersey, the technical director, who had not returned phone calls and when he answered the phone said he didn't have the time to talk about the rider, let Jessie Douglas know that they didn't have a screen to project on!! Jessie worked her magic and found a screen, but when they got to the venue the guy was a bona fide jerk. Cursing at his employees, wasting time. Jessie and Agustin were stunned. As they pointed out to me after, at least it proved they could get the show up in the absolute worst case scenario. But gee whiz. Why?
Meanwhile in New Orleans, a series a major communication snafus led to an attendance of *gasp* 40 people. That's right. More than 1,000 in Schenectady. 1,200 in Burlington. 40 in New Orleans. You can't win 'em all I guess.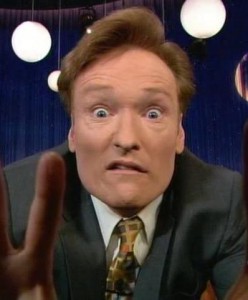 But the biggest news came last Friday when we got confirmed as guests on CONAN! Conan O'Brien is going to play Ben. Andy Richter is playing Timmy, Danu is Molly, I'm Mysterion, Graham is playing music, and Buzz is creating the sounds in a short scene that we'll perform on the show on February 14!
Crazytown!
To be continued….