After some much needed R&R, on Jan. 14 we hopped on one of those new-fangled fancy jet airliners and wended our way from Austin through Los Angeles to the balmy climes of Maui. I know. With the painful winter that the mainland has experienced this year, you really pity our escape! We were lucky enough to play Hawaii last year at this time, so it was a ton of fun to be able to return with Robot Planet Rising.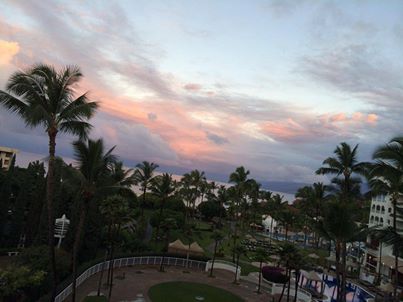 This year, the trip was a little more condensed, but we were put up for the first two days in the ridiculously luxurious Fairmont resort. Three pools, a waterslide, and, of course, that amazing Pacific ocean. Yes, breakfast was $35 (!) but there was a grocery store available by shuttle and our rooms and microwaves and fridges. To ensure that the cast was able to adjust to the time change in time for our first performance, I arranged an extra day off at the top of the trip. We only had 4 rooms per night and because of her extremely busy schedule, we've realized that Jessie always has to have her own room. I was ready to suck up the cost of paying for an additional room to give Jessie her single. She went to the front desk to take care of this and they told her they'd happily comp the extra room! Good thing, too, because these rooms were $550 per night!! (Meantime, it was 7 degrees in Dayton…!)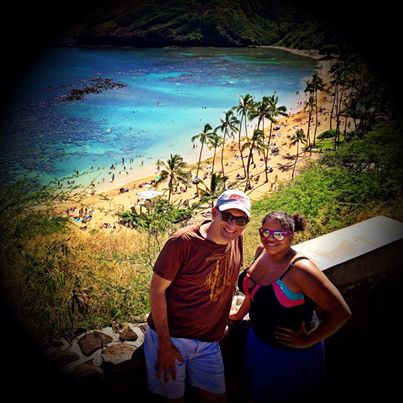 Our Hawaii trip went off without a hitch. We played one night at the Maui Arts and Cultural Center, one night at the University of Hawaii, Hilo on the Big Island, and one night at the Kennedy Theatre on the University of Hawaii campus in Honolulu. On our last day in Oahu, Jessie, Cami, and I set out for Hanauma Bay, which turned out to be the best snorkelling any of us had ever seen. They even had a prescription snorkel mask for rent, so I could actually see the fish!
The team flew direct from Honolulu to Dayton just in time for 0 degree weather! Gee whiz it got cold! But the show there was phenomenal. The best part was that when the words "Book Three: Twin Infinity – Fall 2014" appeared on the screen at the end of the curtain call, the crowd burst into a spontaneous cheer! We had to pack up quick because we had what should have been a two-hour drive (but became a three-hour drive in the snow) to Indianapolis that night to set up at 8 AM for a double-feature in Indianapolis. Even though it was completely exhausting, it's really a total party when we get to do Target Earth and Robot Planet Rising back-to-back. About a third of the audience comes for both shows and the energy in the room is just fantastic.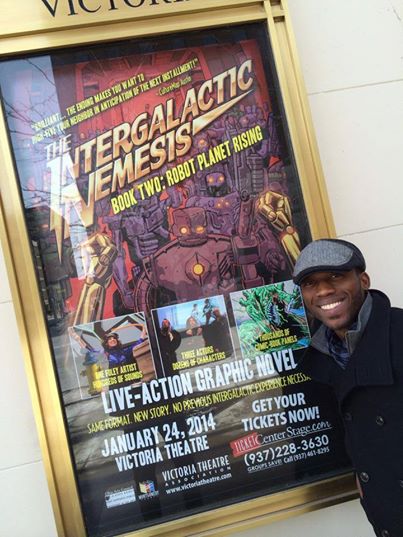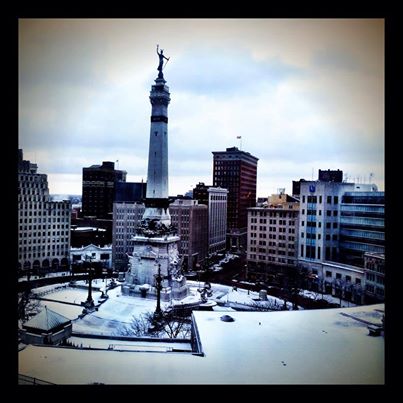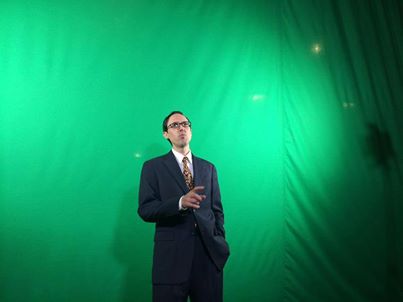 From Indianapolis, I flew home to record a promo with Buzz for a partnership we're doing with KLRU, our local PBS affiliate. They'd already created a fantastic 30-minute documentary about the show that's been broadcast across the country. Now, we're gearing up for recording a made-for-web series of the entire Book One: Target Earth. The idea is to edit a video that will roll out serially online while also available as a DVD. Fans have asked about getting a DVD we started touring, so now we finally have the resources to do it right. We'll be recording at the Austin City Limits studios and launching an Indiegogo campaign to pay for it. Once I have details on that, I'll announce them.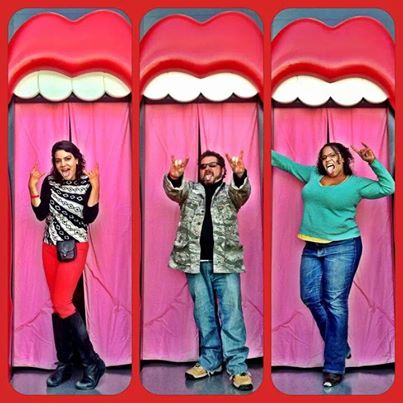 Meantime, the rest of the team drove to Cleveland to present Target Earth there for the first time. Jessie was super-excited to check out the Rock and Roll Hall of Fame and she, George, and Danu sure got their ya yas on! Even though there was a total blizzard that day, a good size crowd made it out to the show at PlayhouseSquare. The response was just amazing. The Examiner called the show "without a doubt one of the best and most exciting evenings you will find in theater" and then went on to call it "pure theater magic." Can I just say we love Cleveland?
From Cleveland, it was off to the DeBartolo Center Center for the Performing Arts at Notre Dame. They were one of the earliest adopters of the project and have championed it ever since. It was just great to be back, especially to perform a double-feature there. Once again, the audience was just wonderful and The Observer said "the second time around was even better than the first … it shines." Knock wood, we'll be back there with Book Three in a year or two.
The tour rolls to Danville KY and Richmond IN next…
Meantime, here's picture of a Zygonian sent to us by a 7-year-old fan.