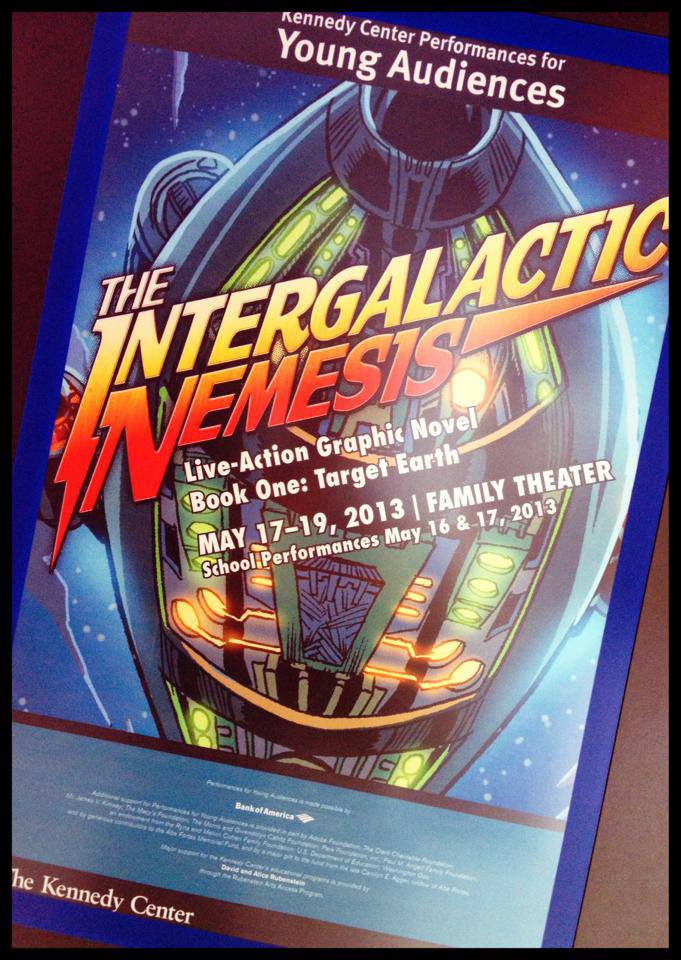 The Edinburgh trip was really a highlight of our two years of touring, but this season didn't end there. We flew directly from Scotland to Washington DC and the Kennedy Center for the Performing Arts where we played four school shows and five public performances of Book One. Every one of them was sold out. That's right. We sold out our run at the Kennedy Center. In fact, not only were we the best selling show in this particular series, but they even added a performance. Just incredible. The response was so amazing that we sold out of about 2/3 of our merchandise at the very first public performance!
One of the highlights of the Kennedy Center gig was that I saw a couple of close friends whom I hadn't seen since my college days. And I caught up with my cousin Mark, who's now a retired Colonel, USAF. My wife and youngest daughter met me and Piper there as well and we had a blast touring the museums and eating some great meals.
We managed to catch a few days at home before flying to Costa Mesa, California, and playing shows at the Segerstrom Center there and at Citrus College, down the road in Glendora, CA.
The shows there were fantastic! Once again, at the Segerstrom Center, we sold out every one of them! In fact, it went so well that they're having us back in November with Book Two as part of a larger tour of California. We tried something brand new at those shows, too: audience participation. The audience lent their voices to a couple of key moments in the show. The part that worked best was when Mysterion hypnotizes the crowd and the audience joined in for the "yes master". I loved it so much that I think I'm going to add it to performances in the future.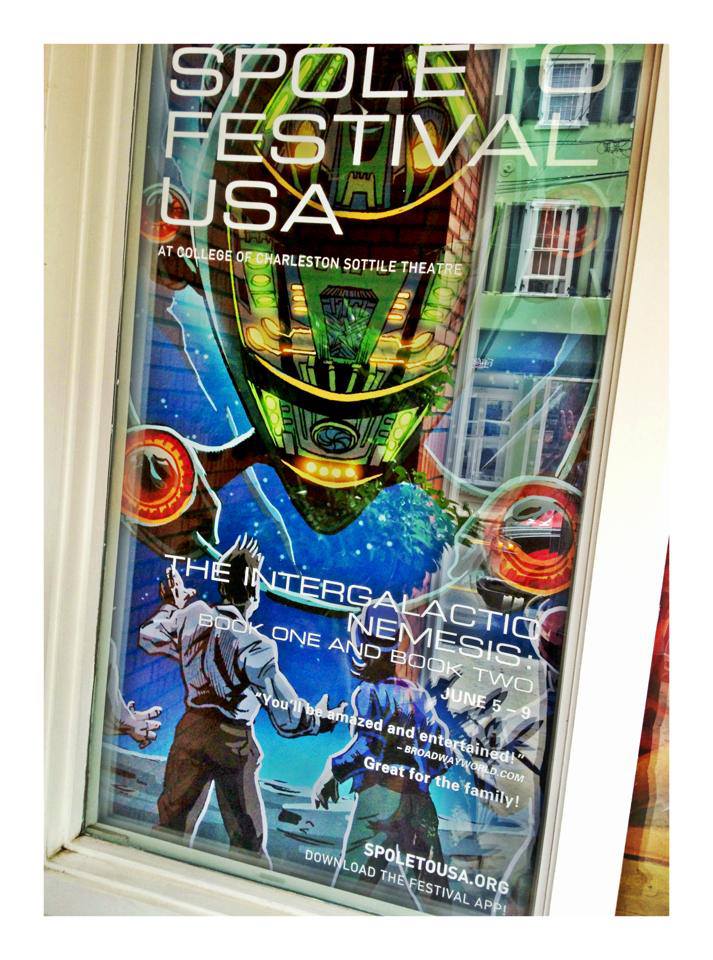 From SoCal, we flew directly to Charleston SC where we played six shows at Spoleto Festival USA, one of the most prestigious performing arts festivals in the world. What an honor to play shows at the same festival as theatre legends like Stephen Berkoff and the folks who created the puppet horse in the Tony-winning play War Horse! The audiences there ate it up and it was so much fun to be the lowbrow alternative to events like a concert performance of Vivaldi's Requiem! They even threw a party in our honor–a special event for young donors. Super-cool!
One of the real highlights of Spoleto was when Cami Alys, our incredible touring Foley artist, led a sound effects workshop for kids staying at the Charleston Children's Hospital. Our team was so moved that they had to turn away for fear of bursting into tears. It's really awesome to be able to interact with locals in this way, particularly with kids who really can use a little extra joy in their lives.
Fingers crossed, we'll be back at Spoleto for Book Three!
Next stop: the Ann Arbor Summer Festival on June 30!